Timeless
Magical

Moments
Howard Lucas – Wedding Photographer
Am I Right for You?
That all depends what you want from a wedding photographer. If you want someone to take charge and coerce guests into various staged shots, then I'm probably not your man. Similarly my talents are wasted if all you really need is a point and shoot catalogue of events.
My ideal couples are people who have put a great deal of thought into making their big day in some way unique and representative of them and their love for each other. Whether you are planning a large traditional ceremony, a quiet country gathering, seaside retreat or rural celebration, whatever your style or theme, I can bring it to life for posterity.
As a wedding photographer living on the Jurassic Coast, I've been luckily enough to photograph some truly beautiful weddings in Berkshire, Devon, Dorset, Gloucestershire, Hampshire, London, Somerset, West Sussex and further afield for the past five years. Some spectacular, some warm and joyous, others quirky and stylish, but all absolutely beautiful. It's my job to record that beauty for posterity and I love it! I will travel anywhere to photograph a good wedding. Getting married abroad? No problem.
---
---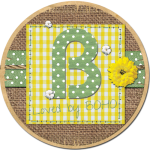 ---
/* */
//www.googleadservices.com/pagead/conversion.js